25. September 2023
Hirtenweg wins gold in architectural competition - Gruner project partner since the beginning
The Hirtenweg project in Riehen wins gold at this year's International Prize for Sustainable Architecture. Gruner has been involved since the competition phase.
The planning for the Hirtenweg housing development in Riehen, Basel-Stadt, was absolutely right: The project, led by architect Harry Gugger Studio and total contractor ERNE Holzbau, won gold at the 15th International Prize for Sustainable Architecture. Gruner was already a partner for the competition entry in the conception phase. The three buildings with a total of 43 apartments were constructed using solid wood and modular construction methods. The buildings are arranged in such a way that their basement levels coincide with the volumes of existing basement levels in order to reduce the volume of excavation and correspondingly mitigate transportation and emissions. Challenges in this dense development include affordable and sustainable construction, clear definition of public and private space, and a quick and phased approach so residents don't have to move away.
We are very pleased with this first place and thank the Canton of Basel-Stadt, Harry Gugger Studio and ERNE Holzbau for the trust they have placed in us.
Click here for the official press release.
Update 13.11.2023: The project has received another award. The cantons of both Basel have honored the project with the "Good Building" award. This recognizes works that contribute to the high-quality development of living space. The prize is awarded every five years.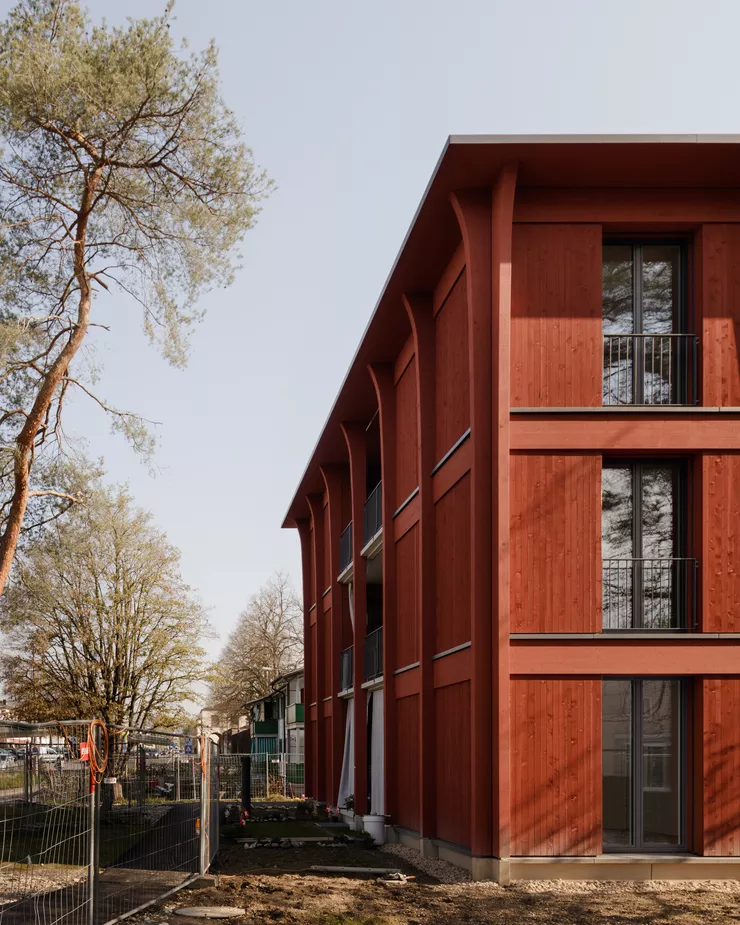 © Architekt: Harry Gugger Studio / Fotograf: Daisuke Hirabayashi