Dam and hydropower schemes
Rehabilitation, Extension and Modernization
As a leading engineering consultancy specialised in dam & hydropower engineering, we have been fortunate in that, in recent years, we have accrued significant experience in the rehabilitation and modernisation of hydropower plants, dams and appurtenant structures. We have encountered a huge variety of conditions and issues that affect dams and hydropower structures such as Alkali Aggregate Reaction (AAR) in concrete, sedimentation management issues, the presence of contaminants (specifically asbestos and PCBs), the lack of data or "as built" plans of existing facilities, lack of maintenance programs or spare parts and the constraints with regards to space in existing facilities while adapting them to new technologies.
Why rehabilittate, extend or modernize a dam and hydropower scheme?
Dam and hydropower installations are designed with a specific lifetime but can be expected to have lifespans of over 100 years with careful maintenance and rehabilitation. The rehabilitation of dam and hydropower project is performed with various different objectives: the replacement or repair of components, improvement of water resource management, the improvement of operational stability and reliability of power supply by increasing regulating capacity, efficiency and safety of hydroelectric plants. Market forces can sometimes require the owners to modify the installations in order to respond to a particular market requirement for example instead of supplying baseload, a facility is repurposed to provide peak load.
More specifically, the refurbishment of a hydroelectric plant is thus a key step in its lifetime.
It allows for an investment that is limited yet adapts to new operating conditions by taking advantage of the latest technological advances and improvements in availability, efficiency, power, and robustness. It also ensures adherence to current environmental requirements.
In a shorter time frame compared to building a new dam and hydropower scheme, refurbishment increases the productivity of an aging asset by resestablishing or improving the amount of energy it produces, reducing maintenance needs and optimising its operation for the long run with minimal action taken on the existing infrastructure and minimal impact on the environment.
Sustainable development must be considered when looking at ways to improve machine performance; providing estimates during pre-project stages should be done cautiously. Validation of these estimates should be done prior to the installation of new components, taking into account sustainable principles such as environmentally friendly lubrication (water, biodegradable oils, self-lubricating sleeves etc.), replacing obsolete parts which may cause accidental environmental damage and increasing the survival rate of fish that must pass through turbines by improving flow criteria and hydraulic passages. It is also possible to use a Venturi effect in turbine wheels to draw air from atmospheric pressure and mix it with water to restore oxygen levels suitable for aquatic life.
By refurbishing existing hydroelectric plants, efficient sustainable energy can be generated while reducing greenhouse gas emissions -allowing us to meet our sustainable development goals. Optimising operational performance through modernisation has numerous benefits both for the environment and to the power plant economically. With refurbishment, this sustainable source of energy can continue to be used efficiently for many years to come.

Our Clients benefit from our extensive experience to inform their choice of whether to perform refurbishment works to extend the life of the facilities or modernization works that upgrade the facility and increase its capacity in order to provide greater output.
You have to stop a powerplant to renovate it, is that a problem?
When rehabilitating or upgrading existing power plants, the complete stoppage of the power plant for long durations is not always possible with respect to ensuring energy supply to the end-user. We have significant experience in optimizing the power generation downtime during the rehabilitation and modernization works.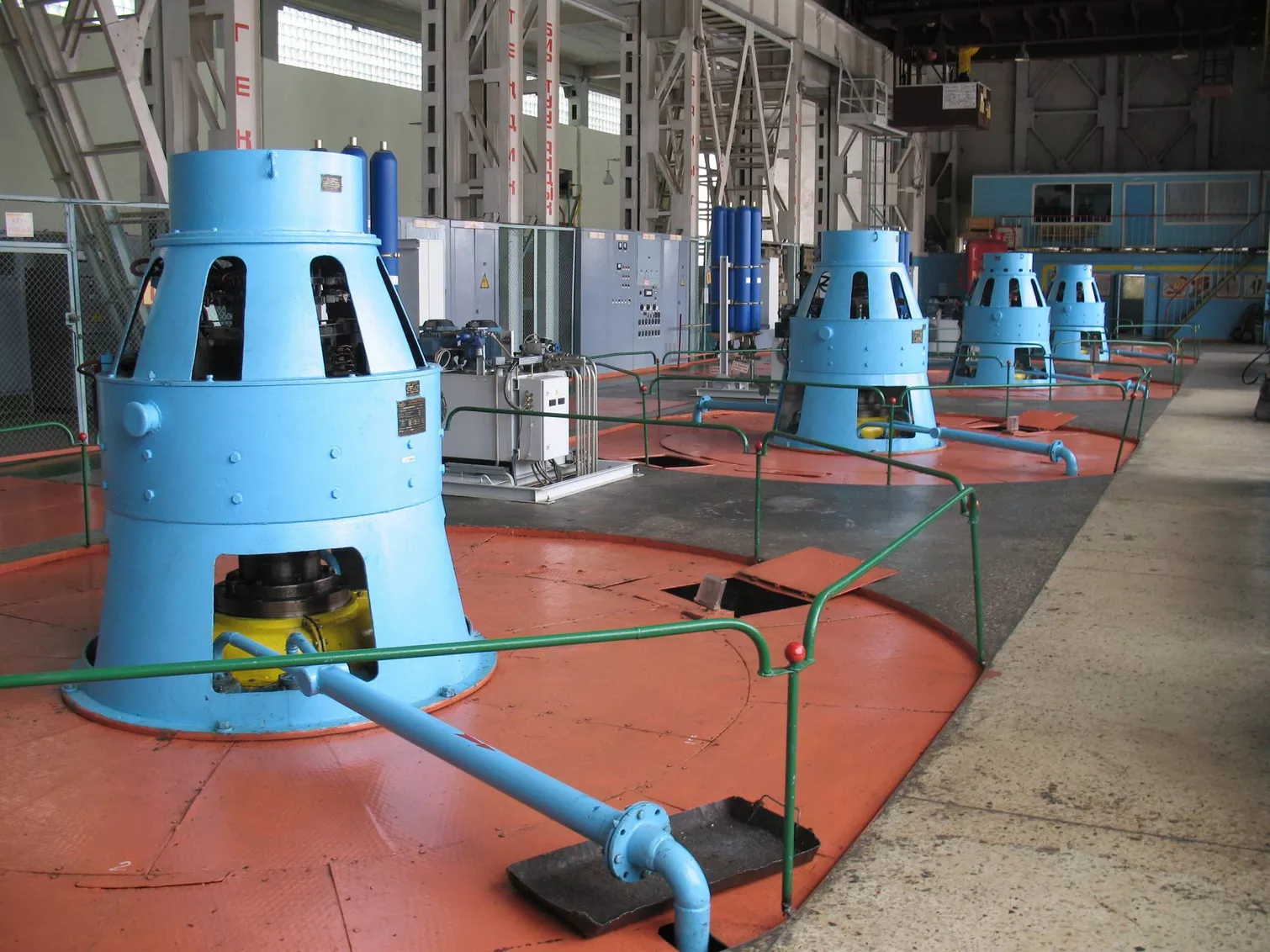 What specific services do we provide for rehabilitation, extension or modernization projects?
Our team of multidisciplinary experts have substantial experience acting in all contractual engineering roles relating to the design and supervision of hydropower and dam rehabilitation projects.
Our services include:
All design stages from preliminary design to detailed and construction design
Materials specification, construction method and scheduling, tender design, tender document preparation and procurement assistance
Comprehensive inspection and condition assessment services including due diligences assessment
Concrete analysis and specifications for new concrete
Thermo-mechanical analysis & Finite element modelling
Works supervision and construction management
Comprehensive operations and management support including training
Risk assessment: breaking point scenarios and process, consequences
Design and specification of monitoring and alarm systems
What rehabilitation experience do we have?
Here is a short selection of some of our projects:
The Kariba rehabilation project in Zambia and Zimbabwe
The project involves the reshaping of the plunge pool after significant scouring increased its depth by more than 80 metres and the refurbishment of the spillway and associated structures.
FMHL+ Power increase of the Forces Motrices Hongrin-Léman power pumped storage power plant in Switzerland
The project involved the construction of a second underground powerplant doubling the existing power capacity of the pumped storage power plant from 240 MW to 480 MW including a new surge shaft and integration with the existing power plant as the existing pentstock is used for both plants.y
The rehabilitation of the 3,000 MW Nurek dam and hydropower plant in Tajikistan
The project involves the replacement and refurbishment of mechanical, electrical, and electromechanical equipment, improvement in dam safety and operation of the power plant and capacity building.
The rehabilitation of the 71 MW Mwadingusha and 45 MW Koni hydropower plants in the Democratic Republic of Congo
The project involves the complete rehabilitation of all turbines and alternators, electromechanical and hydromechanical equipment, including penstocks, gates, balance of plant, ancillary equipment, fire protection system, etc…
The rehabilitation of the 1.92 MW El-Contador hydropower plant in São Tomé
The project aims to rehabilitate the scheme and assess the possibility of increasing the installed capacity, in order to (i) improve the electricity supply reliability in the island, (ii) deliver more peak power, and (iii) guarantee the long-term sustainability.