The toll-free road between Weil/Rhein and Lörrach is part of the German B 317 and should enable the connection between the two cities without crossing the border, but leads over Swiss ground. The dimensioning of the excavation pit closures as well as the tunnel construction are very demanding because the tunnel route is located in groundwater as well as at the foot of a landslide slope. The landslide zone of the devastating landslide of 1758 should, if possible, no longer be activated. These objectives were achieved through extensive analysis using the observational method.
The total length of the route on Swiss territory is about 740 m, 388 m of which will be constructed as cut-and-cover tunnel in an open, watertight excavation. The rectangular tunnel cross-section (closed frame) with a clear width of 9.55 m and a clearance height of 5.40 m. The tunnel is designed with two lanes (one directional lane each).
The services provided by the Infrastructure department include the preliminary project, the construction project, the tender, and the implementation planning with construction management.
More information can be found in this published paper (German).
View into the excavation pit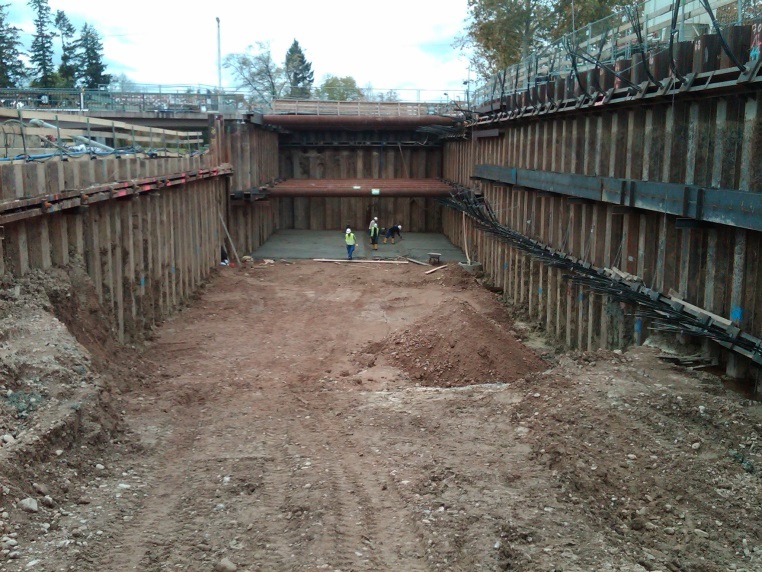 View into the excavation pit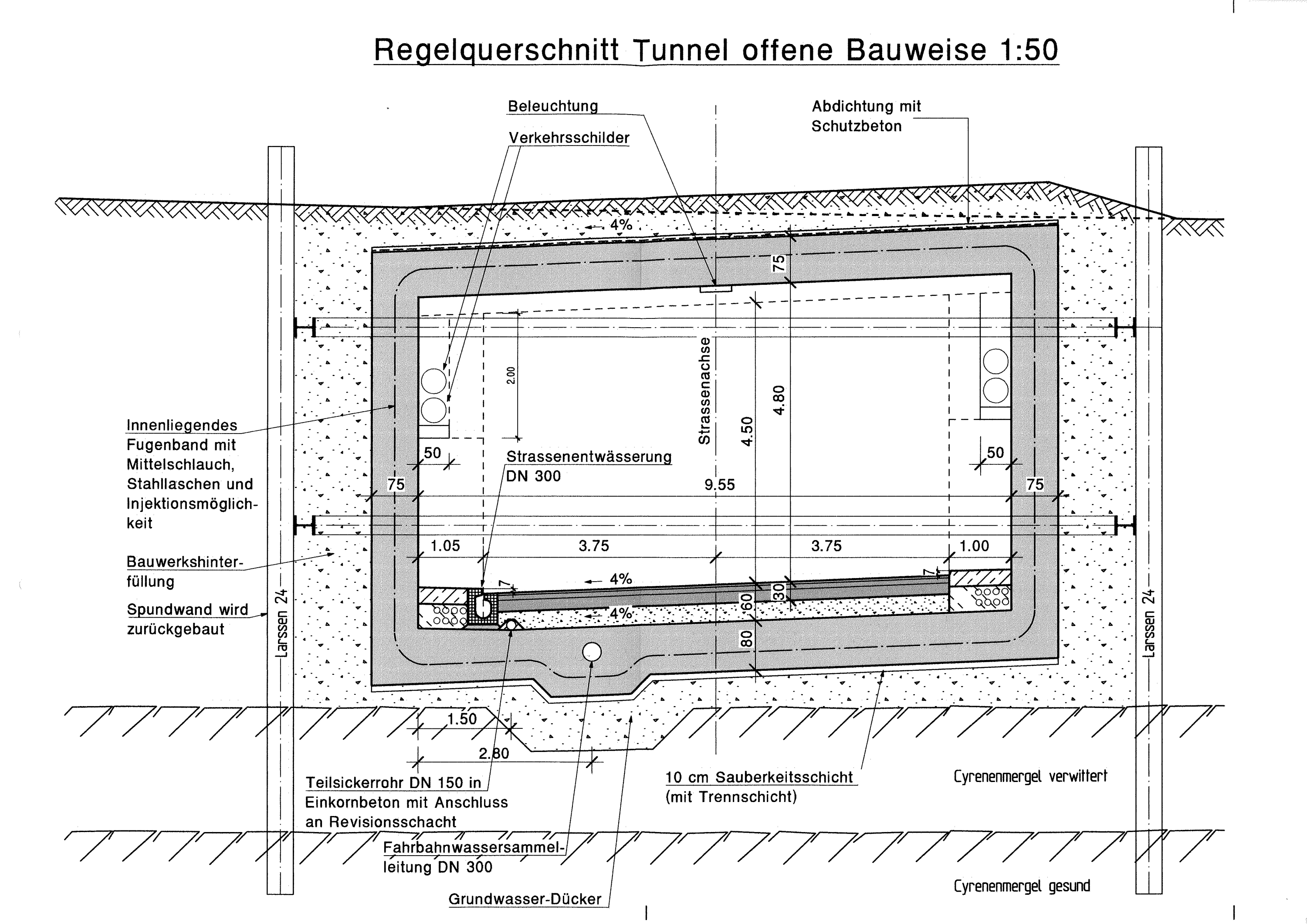 Standard cross section open construction
Landslide of 1758 with location of the new road tunnel
Services
Geotechnical engineering and foundation
Roads
Traffic engineering